Renewing Oral Well-being with Full-Mouth Reconstruction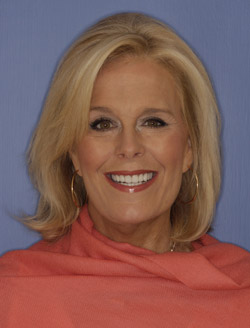 Dental decay, disease, or trauma can rob you of your treasured smile. We believe that everyone deserves strong teeth and healthy gums. As an experienced general dentist and cosmetic dentist, Dr. Mitchell rebuilds smiles with full-mouth reconstruction.
Dr. Mitchell will thoroughly assess your oral health and develop a plan to renew your smile. He may suggest a variety of general dentistry, preventive dentistry, cosmetic dentistry, and/or restorative dentistry treatments. Replacement teeth or Invisalign clear braces may also be involved. Dr. Mitchell will fully explain your options and work with you to determine which therapies are right for you. You can learn additional information about suggested treatment options from watching short videos found in our CAESY Patient Education System and preview your new smile.
When you decide to correct or enhance your smile, it's often difficult to determine ahead of time exactly what kind of results to expect. After all, a smile is a pretty personal thing, and changing your smile can feel like changing your identity. That's where cosmetic digital imaging comes into play. Digital imaging is computer software that allows us to take your digital photograph and manipulate it to reflect the procedures you're considering. The result is a photo that shows you what your smile would look like after treatment. Whether you're considering teeth whitening, straightening, bonding, veneers, or a complete smile makeover, digital imaging technology lets you see into your future.
The process is quite simple. Once your dentist has completed your oral exam and discussed your smile goals, a treatment plan will be created. Various digital photos of your current smile will be taken and change factors will be keyed into the computer. The computer will immediately generate one or more graphic images that accurately demonstrate how the changes will affect the appearance of your mouth, as well as your overall facial appearance. It's a fun process, and it can instigate excitement similar to when a sonogram reveals the gender of a new baby. Plus, you can take a photo of the new you home to share with family or friends.
Informed patients make wise decisions, and digital imaging allows you the opportunity to actually glimpse your future before committing to treatment. What more could you ask for?
If you suffer from dental anxiety, Dr. Mitchell can give you a sedative to take prior to treatment so that you can enter a state of deep relaxation, free from fear and pain, during your dental procedure.
Contact Our Dallas Dental Office

5438 Alpha Rd.
Dallas, Texas 75240
Phone: (972) 233-1311
Fax: (972 )701-0322
Office Hours
8:30 to 5:00 Monday, Tuesday, Thursday, Friday
Closed Wednesday
Out-of-Town GuestsAs an internationally renowned office, we receive referrals from all over the country. For our out of town guests, we are conveniently located within minutes of the Dallas-Ft. Worth Airport. We will be happy to coordinate your hotel reservations and transportation to and from our Dallas office. Fine dining and shopping at the Galleria Mall are minutes away.