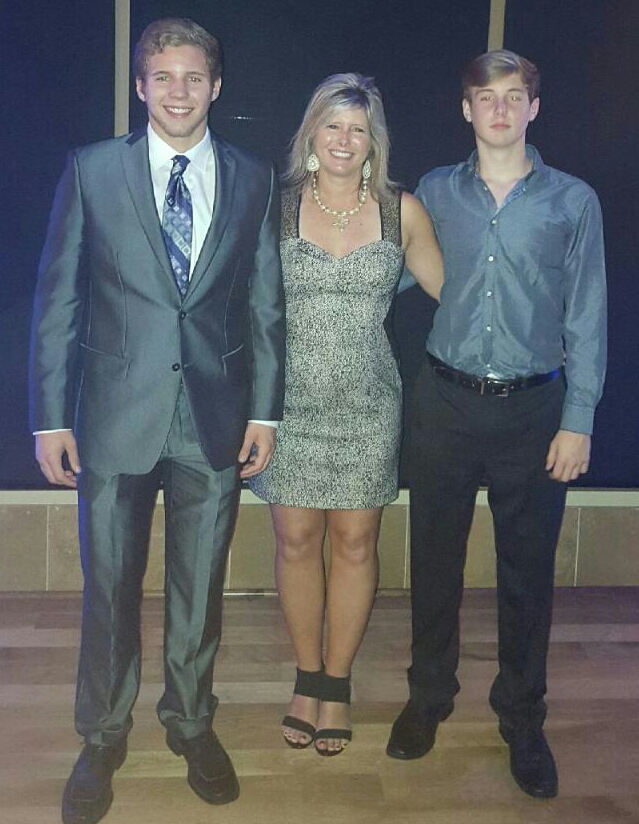 Last book I read: "Dark Places" By Gillian Flynn
Greatest Accomplishment: Being accepted to Dental School, but I declined because I found out I was pregnant with my first son. Now my two boys Jeremy and Luke are my biggest accomplishments. ( 6-1′ ~205 LBS and 6-1′ ~185LBS)
Favorite Quote: Continuous effort, not strength nor intelligence is the key to unlocking your full potential." By Winston Churchill
In another life I'd be: A World Traveler
If I ever played hooky, I'd: Go to the Lake with my boys.
If I were a drink I would be: Dirty Martini
Something that makes me smile: My boys sharing a story with me.
What famous person I met: I met Eric Roberts (Julia Robert's Brother) at the airport. He signed a napkin for me and in the note called me beautiful. My husband refers to him as my boyfriend now.
Something People don't know about me: I can slalom water – ski holding rope with my foot.
Favorite Food: Table-side Guacamole.