North Dallas, TX Dentist
Get to Know Dr. Robert Mitchell
Dr. Mitchell provides outstanding dentistry in North Dallas and the surrounding areas. After receiving a bachelor of science degree from the University of Texas at Austin (where he was All Southwest Conference Guard on the National Championship Football Team), he went on to obtain his DDS from Baylor College of Dentistry in Dallas, world renowned for its outstanding dental program. He's been creating beautiful smiles and healthy mouths ever since!
Affiliations and Continuing Education
Dr. Mitchell has served as President of the Dallas Academy of General Dentistry and is on the Executive Board of the International Association of Orofacial Myology. He is one of a select few dentists in Texas to be inducted as a fellow in the Academy of General Dentistry and a member of the Crown Council, an international round table of leading dentists (including Bill Dorfman of ABC's Extreme Makeover TV series) who are committed to excellence. The Crown Council shares the very best of their ideas and talents to improve health and wellness in communities and the quality of dental care worldwide. Members are strongly committed to promoting oral health, fighting oral cancer, and serving their communities through charitable work. Dr. Mitchell is a member of the Academy of Cosmetic Dentistry, Texas Dental Association, Dallas County Dental Society, and the American Dental Association. A proponent of continuing education, Dr. Mitchell has completed numerous national and international postgraduate courses on the latest restorative dentistry and cosmetic dentistry techniques. Such Techniques as digital imaging, digital radiography, and laser technology.
Awards
Dr. Mitchell has received numerous awards. In addition to receiving the prestigious Fellowship Award given by the Academy of General Dentistry, he was named one of America's Top Dentists by the Consumers Research Council of America and was appointed by the Chancellor of the University of Texas Health Science System as the dental representative to the American Cancer Society's Committee on Smoking. Dr. Mitchell was featured in the June issue of D Magazine as one of the best dentists in Dallas and in the November issue of Texas Monthly as one of Texas's Super Dentists.
Community Involvement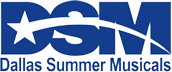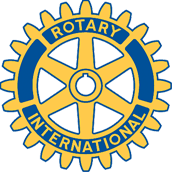 Active in his local community, Dr. Mitchell has served on the Executive Board of Directors for Dallas Summer Musicals and is a member of the Rotary International Club, which awarded him the Paul Harris Fellow for his significant contribution to the community.