Dental Implants - North Dallas, TX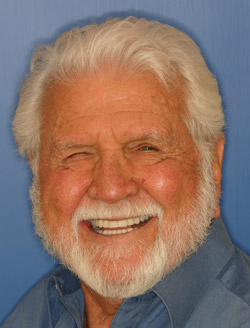 *Actual Patient
Implant Dentist Restoring Smiles
Missing teeth are a serious concern. An incomplete smile undermines your confidence, keeps you from eating the crunchy and chewy foods you love, and puts you at risk for serious health complications. Luckily, Dr. Mitchell restores oral comfort, function, and appearance with custom-made dental implants in North Dallas.
Many people prefer dental implants to dentures because of their completely natural look and feel. Dental implants are a permanent addition to your smile, so you'll never need to use adhesive or worry about slippage. If you have sufficient bone tissue and good oral health, dental implants might be right for you.
An oral surgeon will place tiny titanium posts in your jaw, one for each dental implant or a few to anchor a bridge, partial, or denture. Dr. Mitchell will oversee the entire process, then create and place your custom restorations right here in our dental office.