Dental Services - North Dallas, TX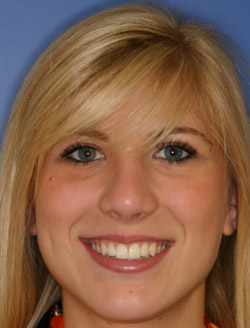 *Actual Patient
Quality Dental Care for Beautiful, Healthy Smiles
Dr. Mitchell provides quality dental care in a comfortable, soothing environment. He invests in state-of-the-art dental technology and continuing education to bring you the best of modern dentistry. Our entire dental team is dedicated to optimizing your oral health through patient-focused care, meaning you'll receive the specialized attention you deserve.
Voted a "Top Dallas Dentist," Dr. Mitchell offers a variety of general dentistry, preventive dentistry, cosmetic dentistry, restorative dentistry, and tooth replacement procedures for extraordinary smiles. Our patients rely on his talent and experience to perform their dental work with precision and care. Dr. Mitchell will always treat you with respect, explaining your treatment options and answering your questions. During your exam, he'll take pictures of your teeth and gums with an intraoral camera and display them on a chairside monitor. These images, along with short videos from our CAESY Patient Education System, can help you make wise decisions about the dental therapies that are right for you. If you suffer from dental anxiety, Dr. Mitchell can use oral conscious sedation to alleviate your fears and promote a comfortable, positive experience. We are certified in Velscope, and Zoom! Whitening.
General, Preventive, Restorative, & Cosmetic Dentistry
Below, you can review our list of dental services in North Dallas, and then call North Dallas Cosmetic Dentistry - Robert B. Mitchell today to schedule your appointment with Dr. Mitchell. We serve patients from Highland Park, Plano, Richardson, and the surrounding areas.