Common Questions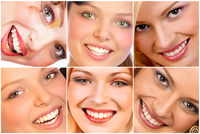 Q:

How does Dr. Mitchell keep up-to-date on all of the current techniques and materials?
Q:

Do you accept referrals?

Yes, we always welcome new patients. Because we don't advertise, most of our new patients come to us as referrals from our existing clientele. We appreciate the trust you place in us, and we'll provide your friends, family, and coworkers with the same outstanding service we extend to you.
Q:

What do I do if I have an emergency when the office is closed?

Dr. Mitchell makes it a point to be accessible to all of his patients. In case of a dental emergency, our message center will give you Dr. Mitchell's on-call phone number. Please contact our office for assistance.
Q:

Will you accept my dental insurance?

Dental insurance is a wonderful employee benefit. We want to help each patient maximize insurance benefits! We will help by supplying claim forms with correct coding and any supporting documentation that is appropriate, including narrative reports, copies of X-rays, and photos, in an addressed envelope, with postage affixed, for you to simply drop in the mail. We make dental care financially comfortable. Our goal is not to let expense keep you from the quality care you deserve and desire. To facilitate this, we have developed the following financial options: pre-payment courtesy (savings) for advanced payment of proposed treatment, credit cards (MasterCard, Visa, Discover, American Express), and low or no interest financing. Read more about dental insurance here.
Q:

What payment options do you provide?

We accept cash, checks, and all major credit cards. Third-party financing is available through CareCredit often at no or low interest rates for qualified applicants. Please see their websites for details. We also offer a prepayment courtesy (savings) for advanced payment of proposed treatment.
Q:

How can I safely whiten my teeth?

We use Zoom! Whitening, the leading teeth whitening system to dramatically lighten and brighten smiles. After the initial whitening process performed in our office, we'll send you home with custom whitening trays for at-home touchups.
Q:

I brush every day but my breath just isn't fresh. Is there anything I can do?

Most definitely. Dr. Mitchell offers the Oxyfresh breath treatment system to eliminate bad breath odor. Oxyfresh treats odor at the source to eliminate it and provide fresh breath for up to six hours.
Q:

I really don't like visiting the dentist. Is there anything you can do to help me relax?

We've created a warm, inviting atmosphere designed to put you at ease, and our caring and attentive staff will attend to your needs and comfort while in our care. Refreshments are available for your enjoyment, as are Bose music headphones, movie goggles, massagers, and comfortable blankets, hot and cold neck pillows, and warm, scented towels. To alleviate dental anxiety, Dr. Mitchell may use nitrous oxide, oral conscious sedation, or IV sedation depending on your unique case. For oral sedation, you'll simply take a sedative prior to your treatment to promote relaxation and banish fear. Your comfort is important to us, and we'll do all we can to provide a positive, soothing dental care experience.
Q:

I want my front teeth to look better but I don't want to wear braces. What do you recommend?
Q:

What is Smile Analysis?

When you decide to correct or enhance your smile, Dr. Mitchell will conduct a thorough exam, talk to you about your smile goals, and create a customized treatment plan specifically for your needs. He may suggest a variety of general and preventive, cosmetic, and/or restorative therapies to renew the appearance and health of your teeth and gums. We can even give you a preview of your proposed new smile with our digital imaging software. Call our Dallas dental office today to learn more.