Our Dallas Dental Team
Susie - Office Manager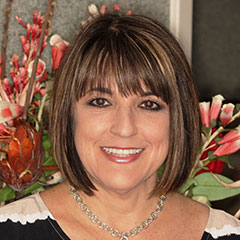 Our office manager, Susie, is indispensable to our office. She is the happy gracious person who greets you, schedules your appointments and helps with your financial obligations. Susie has been in dentistry for over 25 years, starting as a dental assistant in high school. From her beginnings as a dental assistant to her current role of office manager, she ensures that the day-to-day operations of our office run smoothly and that each of our patients have the best dental experience possible.
Susie is originally from Columbus, Georgia; she relocated to Texas to become a permanent Dallas resident. Along with her husband, Chris, Susie has raised three wonderful children. She enjoys all the shopping and dining opportunities in Dallas. She also loves spending time with her family, hanging out with her dogs Marlee, Gracee, and Sadee going to the lake, and being a devoted Cowboys and Rangers fan!
Kathy - Dental Hygienist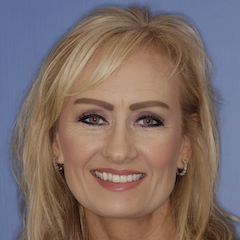 Kathy is one of our Expert Dental Hygienists and has worked in dentistry for over 15+ years. Kathy's priority for all of her patients is to strive for optimal oral and periodontal health.
Kathy earned her Associates Degree as a Registered Dental Hygienist from Amarillo College. She loves helping patients feel comfortable and happy while receiving quality care.
She was born in Dallas and grew up in Amarillo and now lives in Frisco with her husband and three dogs. Kathy loves spending time traveling with her husband or staying home with their dogs.
Mindi - Dental Hygienist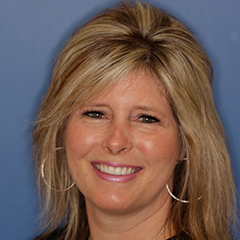 Mindi earned her associates degree in Dental Hygiene from Tarrant County College and her Bachelor's degree in Management of Human Resources from Southern Nazarene University in Oklahoma. From the fall of 2009 to the spring of 2010, she served as a Clinical Instructor in the Dental Hygiene Department at Tarrant County College. Mindi looks forward every day to helping patients of all ages achieve their optimal oral health.
Mindi grew up in Ft. Worth and loves her Texas roots. She currently lives in Plano and has two college age sons. In her spare time Mindi enjoys playing tennis on her TCD mixed doubles team. She also enjoys cooking, live music, and spending time with family and friends.
Amanda - Registered Dental Assistant/Business Assistant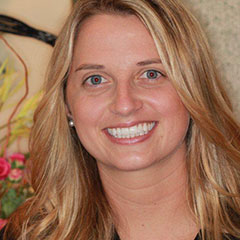 Amanda has worked in the dental field since 2001. She enjoys helping patients in every aspect of the dental office, from assisting Dr. Mitchell during their dental procedures to educating patients on their dental needs and scheduling their future appointments.
Amanda attended Baylor University and graduated from Texas Women's University with her Bachelor of Science degree in Biology.
Amanda is originally from Burleson, Texas. Today, she lives in Rowlett with her husband, Chet and their baby girl Lucy along with their fur babies, Wyatt & Jolie. Outside the office, Amanda enjoys spending time with family, working out, watching the Texas Rangers, and trying new restaurants.
Tracie - Registered Dental Assistant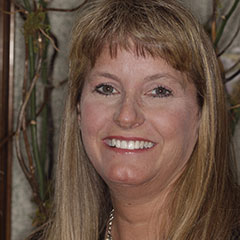 Tracie's love of dentistry began in high school when she became a dental assistant and she has enjoyed her role as a Registered Dental Assistant for over 25 years. She enjoys taking care of patients and helping them feel at ease.
Tracie is originally from Carrollton, Texas and still resides in Carrollton. Tracie and her husband, Keith, were high school sweethearts. They raised their son in Carrollton and he attended the very same high school as his parents.
Outside the office, Tracie enjoys spending time with her family, having cook outs, going camping, and relaxing vacations on the beautiful beaches of Mexico.