Tooth-Colored Fillings in Dallas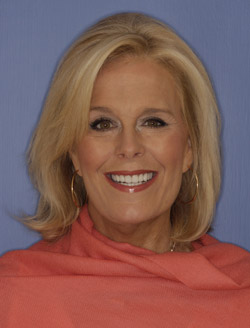 *Actual Patient
Dental decay can strike a person of any age. If you experience tooth pain or pressure, you may have a cavity. Left untreated, the discomfort and damage will only get worse. Dr. Mitchell esthetically restores form and function to decayed dentition with tooth-colored composite resin fillings.
Dental Restoration Benefits
Because composite resin fillings are not made of metal, we can blend and mix shades to find the perfect color to match your natural teeth. This means that only you and Dr. Mitchell will know you have fillings. Another pro is that the tooth/composite bond actually supports the remaining tooth structure, deterring breakage and insulating against temperature changes. Medium and small composites can last seven to ten years - that's as long as the tried and true amalgams. Best of all, composite resins allow us to keep more of your natural tooth structure intact than amalgams do. Our office believes in the power of conservative dentistry – the more natural tooth structure you keep, the better teeth you'll likely have in the future!
At your checkup or new patient exam, Dr. Mitchell can check your existing fillings for wear and scan each of your teeth with our non-invasive DIAGNOdent laser. This modern tool identifies early stage decay before it can be seen or felt. If you need a new filling or want old metal ones replaced, Dr. Mitchell will tint a small amount of composite resin to match your existing smile. Then, he'll bond the resin into your prepared cavity, restoring your tooth's appearance and health. Your durable tooth-colored filling won't warp or change shape, and it is impervious to decay, protecting your smile for years to come.