Technology and Patient Comforts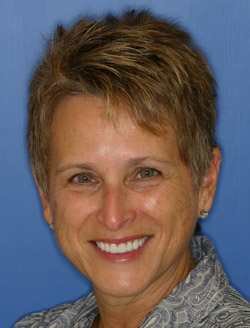 *Actual Patient
Using Proven Techniques and Modern Technology for Outstanding Dental Care
We want you to enjoy your visit to our Dallas dental office. Dr. Mitchell uses state-of-the-art equipment and provides deluxe amenities to promote a positive experience. From educational tools that help you make informed decisions about your care to proven anesthesia methods that calm fears and foster successful treatment, we bring you the best of modern dentistry.
Educational Tools
During your checkup or new patient exam, we'll take pictures inside your mouth with an intraoral camera and display them on a chairside monitor. Getting the same view of your oral health that Dr. Mitchell does helps you to become an informed partner in your dental care. These images, along with short videos from our CAESY Patient Education System, provide a wealth of information to help you decide which therapies will achieve your dental goals and fit your budget and schedule.
Digital images or a wax model of your smile altered to show the proposed effects of proposed therapies can also help you decide which treatments to pursue.
Digital Dentistry
We use digital X-rays to give us a comprehensive picture of your oral health. Digital radiography emits about 80% less radiation than a traditional X-ray, making it safer for you and earth-friendly. In addition, digital X-rays are instantly available for viewing on chairside monitors and can be sent electronically to insurance companies and specialists. Our digital Panorex machine provides a two-dimensional view of your entire oral cavity, aiding in efficient and thorough diagnoses.
Modern Diagnostics – DIAGNOdent and Velscope
State-of-the-art diagnostic tools have revolutionized dentistry. At your checkup or new patient exam, we will use a DIAGNOdent instead of a dental hook to check the health of your teeth. DIAGNOdent is a non-invasive laser that gently and efficiently locates areas of demineralization, the precursor to a cavity. Because DIAGNOdent provides early detection of decay, we can preserve more of your natural tooth when restoring it to health.
Our oral cancer screening tool is called Velscope. This life-saving technology uses a stream of light to locate suspicious mouth lesions that require follow-up. Oral cancer is a stealthy, destructive disease that's often not caught until it has spread to the neck or lymph nodes. Early detection greatly improves survival chances, so we will screen your for oral cancer during your new patient exam and subsequent checkups.
Sedation Dentistry
Many people fear dentists and dental procedures. It's a common phobia, but one that can be overcome. Dr. Mitchell uses sedation dentistry to calm nerves and promote a comfortable experience. We offer intravenous (IV) sedation, oral conscious sedation, as well as nitrous oxide, or laughing gas. Dr. Mitchell will help you determine which method is right for you.
Amenities
Your comfort is important to us. While in our care, you'll enjoy a variety of amenities. Refreshments are provided for your enjoyment, as are music headphones, movie goggles, massagers, blankets, and pillows.