Gum Disease Therapy in Dallas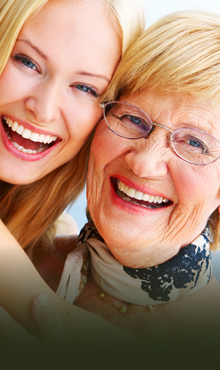 *Actual Patient
Gum disease (also known as periodontal disease) often strikes quietly with few or even no symptoms in the early stage. Conservative estimates state that up 80% of the population unknowingly has some form of gum disease. As an experienced general dentist, Dr. Mitchell offers non-surgical therapy to restore periodontal health and halt the progression of gum disease.
Signs of Gum Disease
If you notice bleeding while brushing or red, swollen gums, you may have gingivitis, the earliest stage of gum disease. Our hygienists treat gingivitis with a deep cleaning and instructions on proper brushing and flossing techniques. Advanced cases often respond well to antibiotic therapy and/or laser therapy, though some severe situations will require the care of a periodontist. Dr. Mitchell will always thoroughly examine your gums and suggest the appropriate treatment to preserve your oral health.