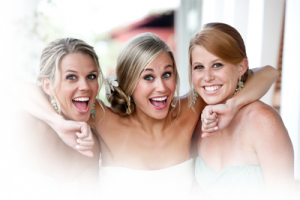 Weddings, reunions, proms and parties: This is the time of year when many of us think about ways to look our best for a special occasion. Most people think of hair, makeup and the perfect outfit, but our experts at Dallas' own Dr. Robert Mitchell's office want to remind you: Don't forget about your smile! If you're self-conscious about cracked, broken, stained, decayed or worn teeth, there are steps you can take to get the perfect smile for your big event!
Teeth Whitening
A bright smile projects confidence and youthfulness. Unfortunately, coffee, tea, tobacco, wine and other substances can leave teeth yellowed and stained. Professional whitening treatments can restore a dazzling smile and Zoom Whitening treatments by Dr. Robert Mitchell can be a fantastic option.
Orthodontics
Straight teeth create a beautiful smile and correcting crowded, crooked or open spaces between teeth can be done faster than you might think. There are a host of treatment options Dr. Robert Mitchell can provide to patients. Schedule an appointment today to talk about options like Invisalign.
Bonding
Bonding makes it possible to lighten stains, close gaps and repair fractured teeth. This quick and simple procedure can usually be completed without anesthetic. Using cosmetic bonding, Dr. Robert Mitchell can enhance your smile for that special occasion.
Veneers
Beautiful and long-lasting, veneers are a smart and stylish solution to the problem of cracked, broken, misshapen or otherwise flawed teeth. A simple, conservative procedure in which veneers are carefully placed over existing tooth structure, Dr. Robert Mitchell can create perfectly shaped, contoured smiles in just a few office visits. Every patient's case is unique, and our experts can tailor wonderful results to your specific needs.
Texans, if you have an upcoming important occasion that requires you look your best, don't hesitate to call Dr. Robert Mitchell for an appointment. We would love to help you put your best smile forward!
For more information on dental care, contact us here. And don't forget to follow us on Twitter and Facebook!