Dental Crowns, Inlays & Onlays - North Dallas, TX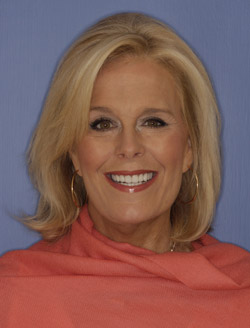 *Actual Patient
Creating Beautiful, Durable Smiles with Custom-Made Dental Crowns
A damaged or severely worn tooth can mar your appearance and cause discomfort. Left untreated, the problem will only worsen and could result in an awkwardly broken tooth, acute pain, or a diseased tooth root. Let Dr. Robert B. Mitchell restore structural integrity to your compromised dentition with a custom dental crown, inlay, or onlay in North Dallas.
A dental crown sits snugly atop a compromised tooth to strengthen and protect it. Dr. Mitchell uses all-ceramic, porcelain-fused-to-metal, and gold dental crowns for durable, long-lasting restorations. He'll consider the location of your tooth and the amount of stress it incurs to determine which material to use. Porcelain crowns look and feel like natural teeth, so they'll blend seamlessly into your smile.
Plan on three visits to design and place your dental crown. After your initial consultation, Dr. Mitchell will examine your mouth and prepare your tooth for restoration. Then, he'll take a dental impression and fit you with a temporary. A skilled ceramist at a trusted lab will make your porcelain crown to exacting specifications. When your crown is completed, Dr. Mitchell will remove the temporary and permanently affix it, renewing your smile's beauty, comfort, and function.