Digital Dental Imaging - North Dallas, TX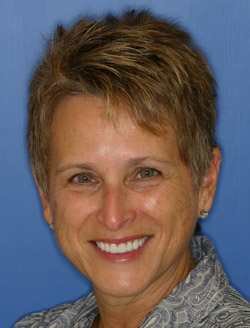 *Actual Patient
Preview Your Smile's Future
When you decide to correct or enhance your smile, it's often difficult to determine ahead of time exactly what kind of results to expect. After all, a smile is a pretty personal thing, and changing your smile can feel like changing your identity. That's where cosmetic digital dental imaging comes into play. Digital dental imaging in North Dallas involves a computer software that allows us to take your digital photograph and manipulate it to reflect the dental procedures you're considering. The result is a photo that shows you what your smile would look like after treatment. Whether you're considering teeth whitening, dental bonding, veneers, or a complete smile makeover, digital dental imaging technology lets you see into your future.
The process is quite simple. Once your dentist has completed your oral exam and discussed your smile goals, a treatment plan will be created. Various digital photos of your current smile will be taken and change factors will be keyed into the computer. The computer will immediately generate one or more graphic images that accurately demonstrate how the changes will affect the appearance of your mouth, as well as your overall facial appearance. It's a fun process, and it can instigate excitement similar to when a sonogram reveals the gender of a new baby. Plus, you can take a photo of the new you home to share with family or friends.
Informed patients make wise decisions, and digital imaging allows you the opportunity to actually glimpse your future before committing to treatment. What more could you ask for?