Smile Makeover-Dallas, TX
A New Start for a New You
Damaged, stained, or misshapen teeth can mar your smile and undermine your confidence, but you don't have to settle for less-than-perfect anymore! Dr. Mitchell can transform your teeth from flawed to flawless with a personalized smile makeover. It will be painstakingly designed just for you, and he'll make sure you're comfortable every step of the way. To learn more or get started, reach out to us today.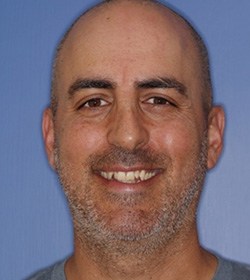 Before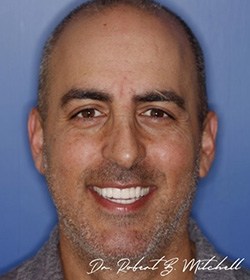 After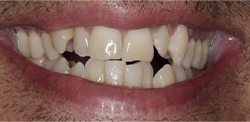 Before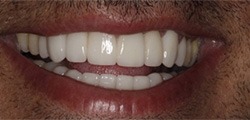 After
How Does a Smile Makeover Work?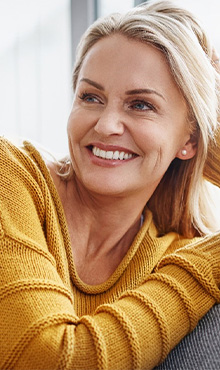 *Actual Patient
After discussing your goals and performing a thorough examination to assess your oral health, Dr. Mitchell will craft a customized plan to maximize your smile's potential. You can trust in his skill and experience as a cosmetic dentist to give you the beautiful look you've always wanted.
He may suggest veneers or bonding to transform the teeth that show when you smile, Traditional braces to straighten crooked dentition, laser therapy for a "gummy" smile, and/or professional whitening to make sure your new look shines. He'll fully explain your options and give you a preview of your results with our digital imaging software. If you suffer from dental anxiety, Dr. Mitchell can alleviate your fears with oral conscious sedation.
Once a plan is in place, the dental work will be completed over the course of multiple appointments that may span a few months or even a year depending on the complexity of your case. At your first appointment, Dr. Mitchell will be able to give you a timeline estimate so you know what to expect.
The Benefits of Getting a Smile Makeover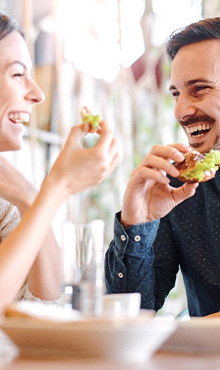 Getting a smile makeover can do so much more for a person beyond improving the image they see in the mirror:
Boosted Confidence: Nothing is more empowering than going on a date, sitting down for a job interview, or even just hanging out with friends and family and knowing that your smile looks flawless.
Improved Health: Before the cosmetic work begins, Dr. Mitchell will address any ongoing dental issues you might have, including active cavities or gum disease. That way, your new smile will look great AND be healthy.
Better Chewing & Speaking: Rebuilding the teeth and bite makes everyday activities like chewing and speaking much more comfortable.
Hygiene Motivation: After getting a smile makeover, patients want to protect their investment, which gives them the motivation they need to brush and floss daily.
Understanding the Cost of a Smile Makeover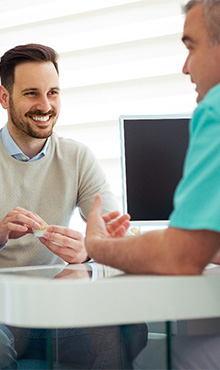 Because the individual procedures that go into a smile makeover can vary from patient to patient, the overall cost of the treatment will be different as well. While dental insurance will cover things like exams and X-rays, most plans typically won't help pay for purely cosmetic treatments. We will discuss all of the financial details at your first appointment, and we'll also go over how we can help you break up the cost so that your new smile is easily affordable.