🌟🌟 🌟 🌟 🌟 🌟 🌟 🌟 🌟 🌟 🌟 🌟 🌟 🌟 🌟 🌟 🌟 🌟 🌟 🌟 🌟 🌟🌟 🌟 🌟 🌟 🌟 🌟 🌟 🌟 🌟 🌟 🌟 
CHRISTMAS SPECIAL $100.00 OFF all Whitening.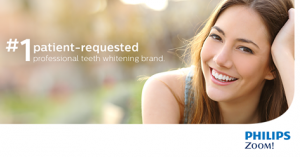 The Zoom! Whitening Process
Dr. Mitchell uses Zoom! Whitening to lighten smiles up to eight shades in about an hour. Millions of people across the globe have benefited from this safe, effective bleaching system, and you can, too. We'll apply Zoom! Whitening gel to your teeth and activate it with a special light. The gel penetrates tooth enamel and dentin to melt away stains and discolorations that have been caused by food, beverages, tobacco, medications, and even the natural aging process. You'll leave our office with the vividly white smile you've always wanted. Custom-made teeth whitening trays are available for at-home touch-ups as well.
If you'd prefer to whiten your teeth more gradually, custom-made trays are also available. These trays are molded to fit your teeth so that you won't experience slipping and spotting or have unbleached back teeth. Simply fill the trays with our professional-grade teeth whitening solution and wear them daily for one to two weeks or until your teeth reach your desired level of whiteness. At-home trays can be used in conjunction with Zoom! Whitening so that you can maintain your dazzling smile without more trips to the dentist.
Learn more about cosmetic whitening options that Dr.Robert Mitchell DDS and our team can help you or someone on your list with.
📲Call Today for more details. 972-233-1311