Whether it's sipping soda, juice or tea, some drinks are better for your teeth than others, right?
Dr. Robert Mitchell and his staff have many recommendations for the types of beverages you should avoid (some are probably obvious) and drinks to choose that are better for – or easier on – on your teeth.
We all know that sugar can cause problems with your smile, like tooth decay but do you know which sugary drinks are the worst offenders? You might be surprised. Check out our list and see if you are consuming more sugar than is recommended for a beautiful, healthy smile.
Sugar Filled Drinks to avoid: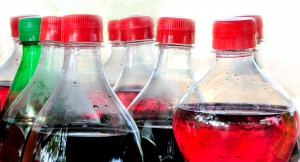 Sodas like Coca Cola, Pepsi, Mountain Dew
Energy drinks like Red Bull, Rockstar, Amp
Bottled iced teas with sweetener like Snapple, Sobe, Arizona
Bottled juices like Minute Maid, Capri Sun
Enhanced Water Drinks like Vitamin Water
Alternative drinks to satisfy your craving:
Water
Milk (FYI: Make sure to check the label. Sometimes companies sneak sugar in.)
Fresh brewed teas
Fresh squeezed juices (mix with fizzy water for a sparkling treat!)
Coffee (FYI: Watch what you put in your cup of Joe, though! Flavored syrups, sugar or creamers can add sugar.)
Finding a way to quench your thirst without harming your teeth can be a challenge, but Dr. Mitchell is here to help you keep those pearly whites safe! When you make an appointment with us, make sure to ask any questions!
Don't forget to find us on Facebook, Instagram, Google + or  Twitter!